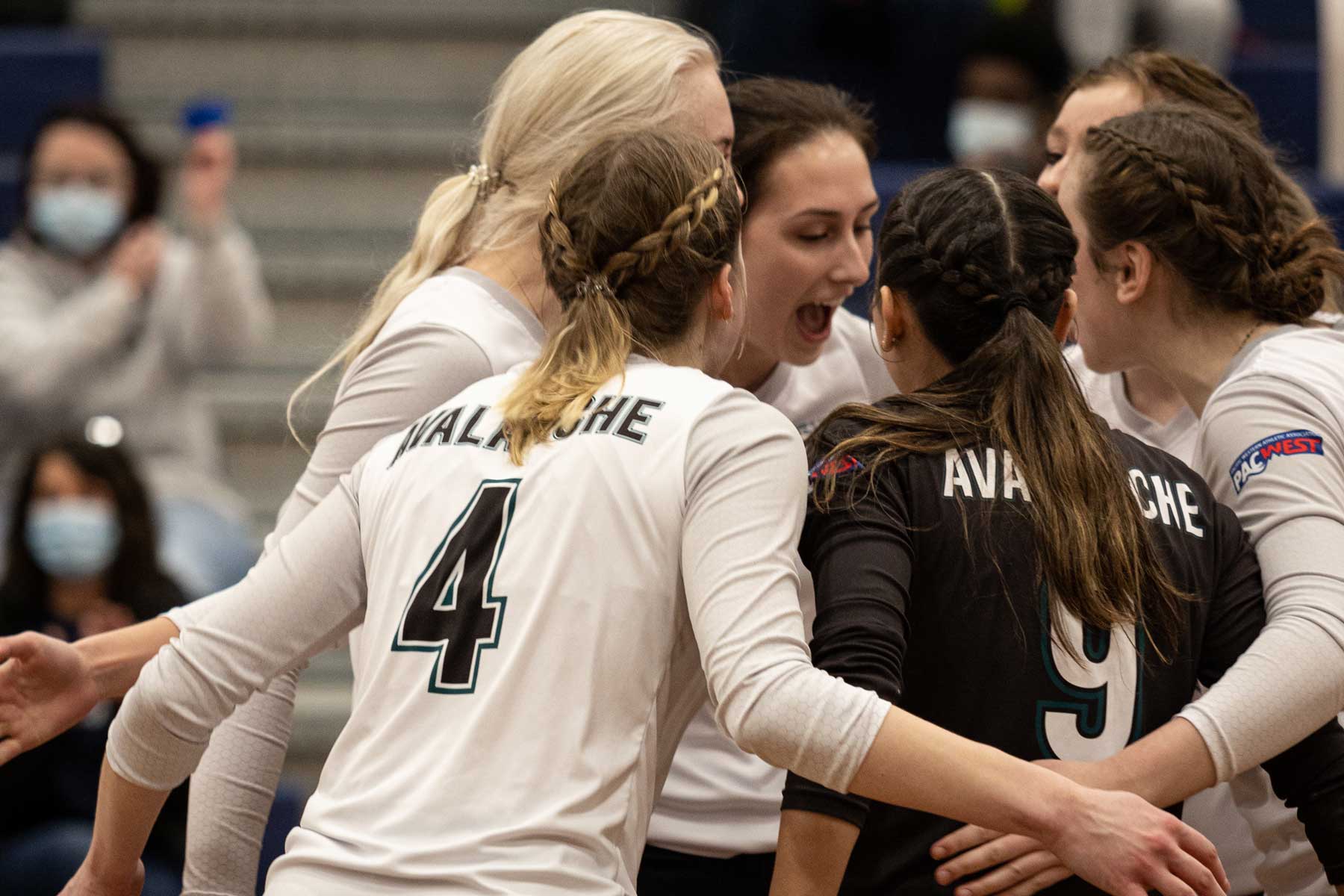 Go AVS Go!
College of the Rockies is proud to be the home of the men's and women's Avalanche volleyball teams.
Members of the PACWEST, the Avalanche intercollegiate volleyball programs compete with other colleges and universities across the province, vying for both team and individual titles. Some highlights of our volleyball programs include:
2016 PACWEST Provincial Champions – Women's volleyball
Seven Avalanche players named CCAA National Scholars (6 from the women's volleyball team)
Men's volleyball alum chosen for Australian National Junior volleyball team
Avalanche volleyball home games are a great opportunity to see fantastic athletes playing at their highest abilities. They are also a ton of fun.