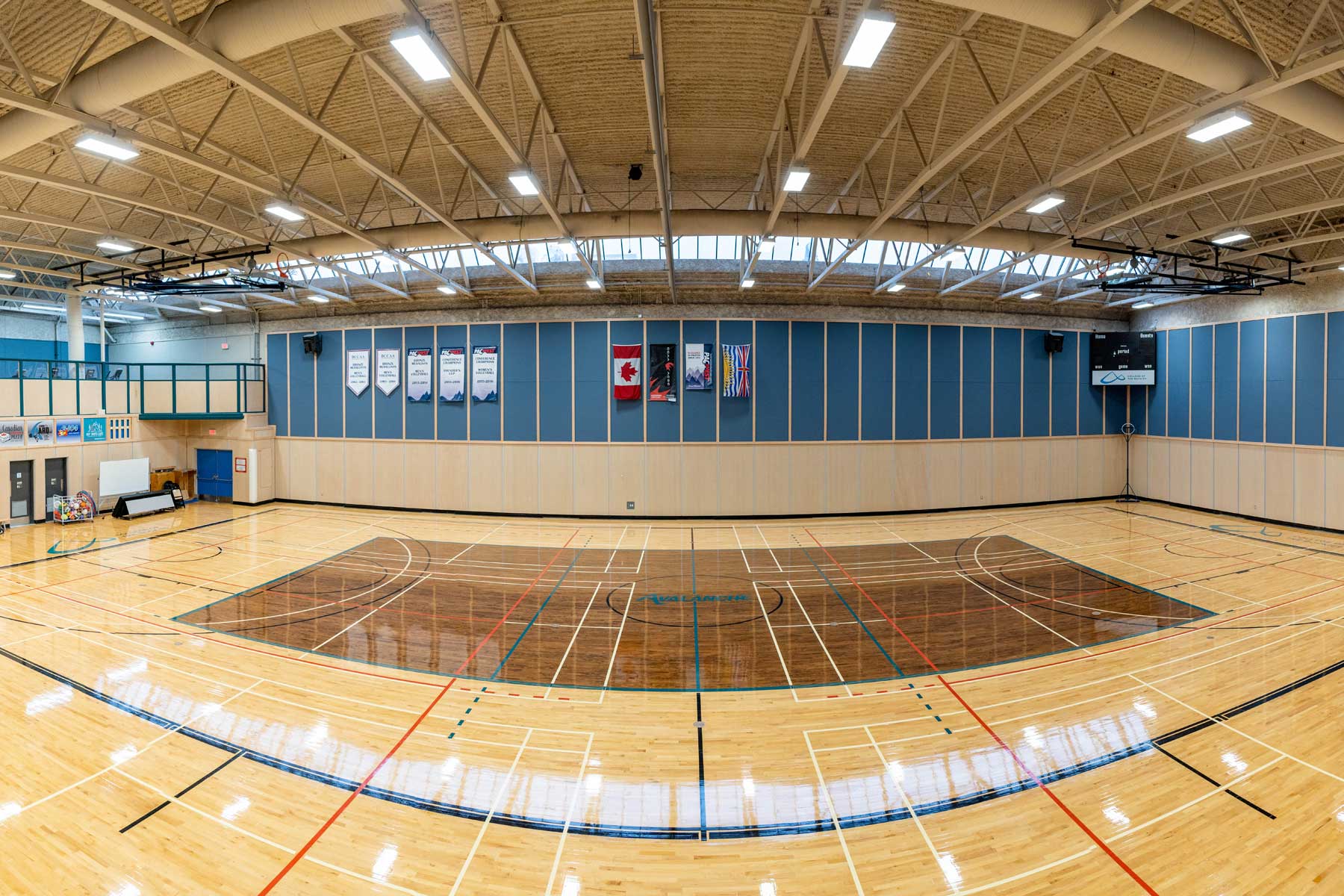 Gym, Weight Room and Rentals
College Gymnasium
The Weight Room and Gymnasium are open!
---
The Student Life office is open: (Hours are subject to change)
Monday: 8:00 am – 10:00 pm
Tuesday: 8:00 am – 10:00 pm
Wednesday: 8:00 am – 10:00 pm
Thursday: 8:00 am – 10:00 pm
Friday: 8:00 am – 4:30 pm
---
Check out or follow us on Facebook or Instagram for more details and updates on Student Life Activities!
---
Fitness Room
Please note that appropriate exercise clothing and closed-toe athletic footwear must be worn at all times. Outside clothing such as jeans, sandals, etc. are not permitted. Orientation sessions are recommended and available by the gym staff.
Weight Room Equipment:
4 treadmills
2 Schwinn exercise bikes
3 Northern Lights spin bikes
1 Concept 2 rower
1 Elliptical machine
AMT Machine
All users must sign in prior to using the facility.
---
Equipment Rentals
Please note that equipment rentals must be booked at least 24 hours in advance.
Student Rates

1 day
3 days*
1 week
1 month
Cross-country Ski Rental
$10.00
$20.00
$40.00
$120.00
Snowshoe Rental
$10.00
$20.00
$40.00
$120.00

Community User Rates

1 day
3 days*
1 week
1 month
Cross-country Ski Rental
$20.00
$40.00
$80.00
$240.00
Snowshoe Rental
$20.00
$40.00
$80.00
$240.00
---
Disc Golf
Disc golf is very similar to regular golf except that in the place of clubs and balls, you throw a disc to the pin or basket. Just like golf, you can have different discs – some for putting and some specifically for long drives. Each hole begins with a drive and ends with a putt either at a pin/target, or into a basket. The challenge is reducing the number of throws.
The course is located on the West side of the College, between the daycare and Summit Hall. Park in the first parking lot, approximately 150 metres beyond the water spray park.
The course was built by volunteers from the Cranbrook Disc Golf Club, and features a forested layout with a variety of topographical features including two gully crossings.
The nine holes range from 56 to 114 metres and have Beginner and Advanced tee boxes. The course features cement tee pads and regulation baskets. Additional practice holes are also available.
An additional nine hole course has recently been built at the north end of the college's nine hole course, in McLeary Park. Together, the courses provide a continuous 18 hole facility.
Disc Rental:
Regulation discs can be rented for $2.00 for one or $3.00 for a set driver & putter. Photo ID is required as well to leave with the Student Life staff while renting the discs.
Rental fees are waived for registered College of the Rockies students.
---