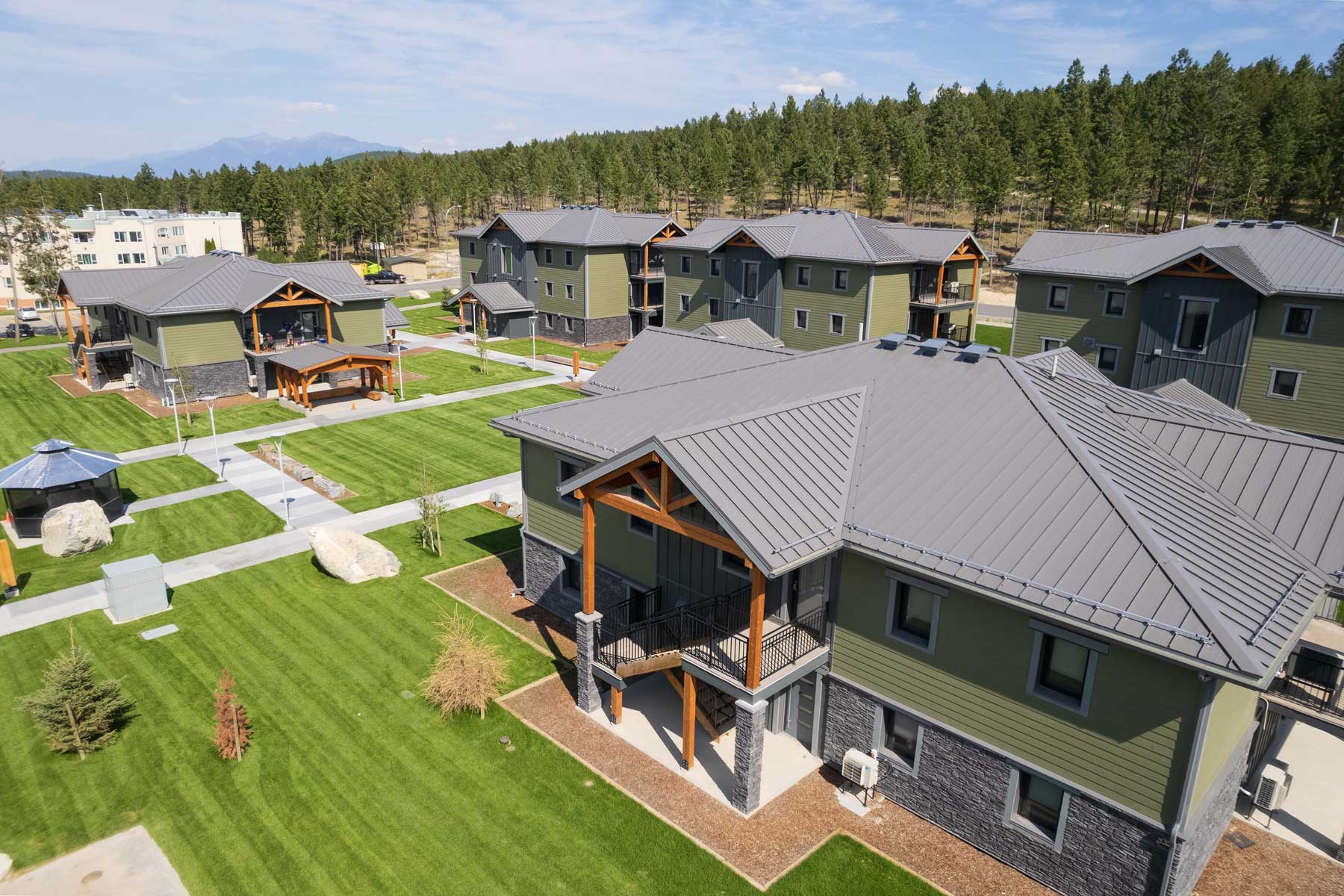 Check out our newest student housing buildings!
In the news:
Our five new student housing buildings, collectively referred to as ʔa·kikⱡuʔnam which translates to "village" in the Ktunaxa language have been named!
?akisqnuk (Columbia Lake)
Yaq̓it ʔa·knuqⱡiʔit (Tobacco Plains)
ʔaq̓am (St. Mary's)
Yaqan Nuʔkiy (Lower Kootenay)
Kyaknuqli?it/Kenpesq't (Kinbasket Shuswap)
The Village consists of five secure buildings which provides housing for 100 students at the Cranbrook campus. Located near the main entrance of Kootenay Centre, means you can make it to classes in minutes.
Read more about this project.
Located just steps from the Cranbrook main campus, you'll be able to travel to and from classes in minutes. And with the buildings bordering the Cranbrook Community Forest, you also have easy access to recreation trails right outside your door.
The new student housing buildings feature a private bathroom for each student and coin-operated laundry on each floor. Two-storey buildings have a combined social/study lounge on the second floor while our three-storey buildings feature a study lounge on the top floor and a combined lounge on the second. One of our three 3-storey buildings provides accessible units.