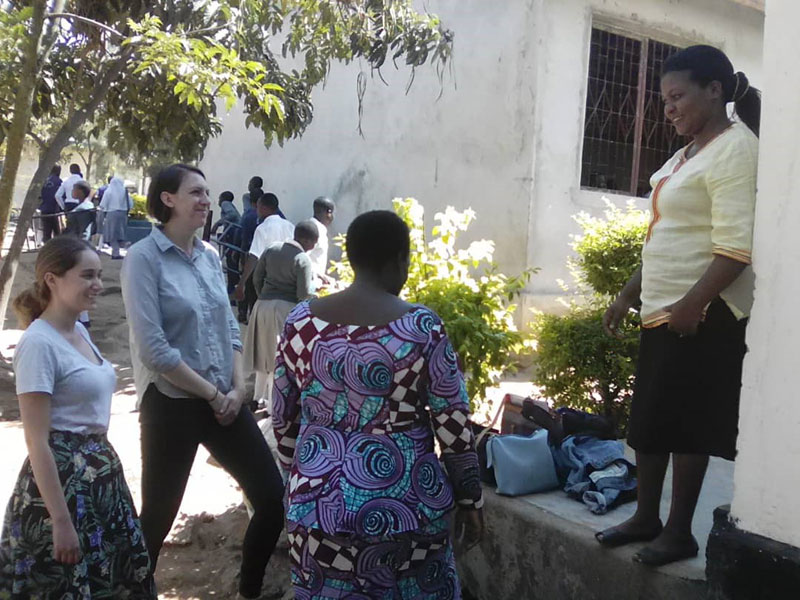 In 2018, Claire Brierley took part in an internship through College of the Rockies in Mwanza, Tanzania where she served as a Gender Equality Officer with the Mwanza Regional Vocational Training Service Centre. Her role was to encourage women in trades and promote gender equality. Claire graduated in 2018 with a Combined Honours Bachelors Degree in International Development and Sociology from Dalhousie University. Her studies focused on inequality among nations as well as between nations.
"Canada is a good country" is a phase I often hear when I introduce myself as a Canadian when meeting new people in Mwanza, Tanzania. While working as an intern in Tanzania for the past four months, I have learned how citizenship plays a crucial role in shaping one's identity and perspective, whether working at home or abroad.
As a society, we are able to form essential connections and relationships with people on the basis of this shared understanding of identities and what it means to be Canadian, or what it means to be Tanzanian.
In the changing world of international trade and telecommunications, it has become easier than ever before to communicate beyond your home country's borders and make connections across the globe. For me, being a global citizen means being an active participant in the greater global community. Being part of a global community means not only being aware of current world issues, but understanding their effect on people's lives every day. It also entails volunteering your time, listening and being open to new experiences.
To be a global citizen does not necessarily mean that an individual has to have extensive travel experience, but instead it means you are aware of the political, environmental, and social issues that the world faces, and that you can express empathy to those that are suffering. It also means having the ability to get out of your comfort zone and understand new perspectives and ways of getting things done. From my experience in Tanzania so far, I have discovered that being a global citizen does not mean abandoning your preconceived identity, but simply to add identities through your new experiences. These new experiences will only contribute positively to your outlook as you continue to learn and grow as an individual.