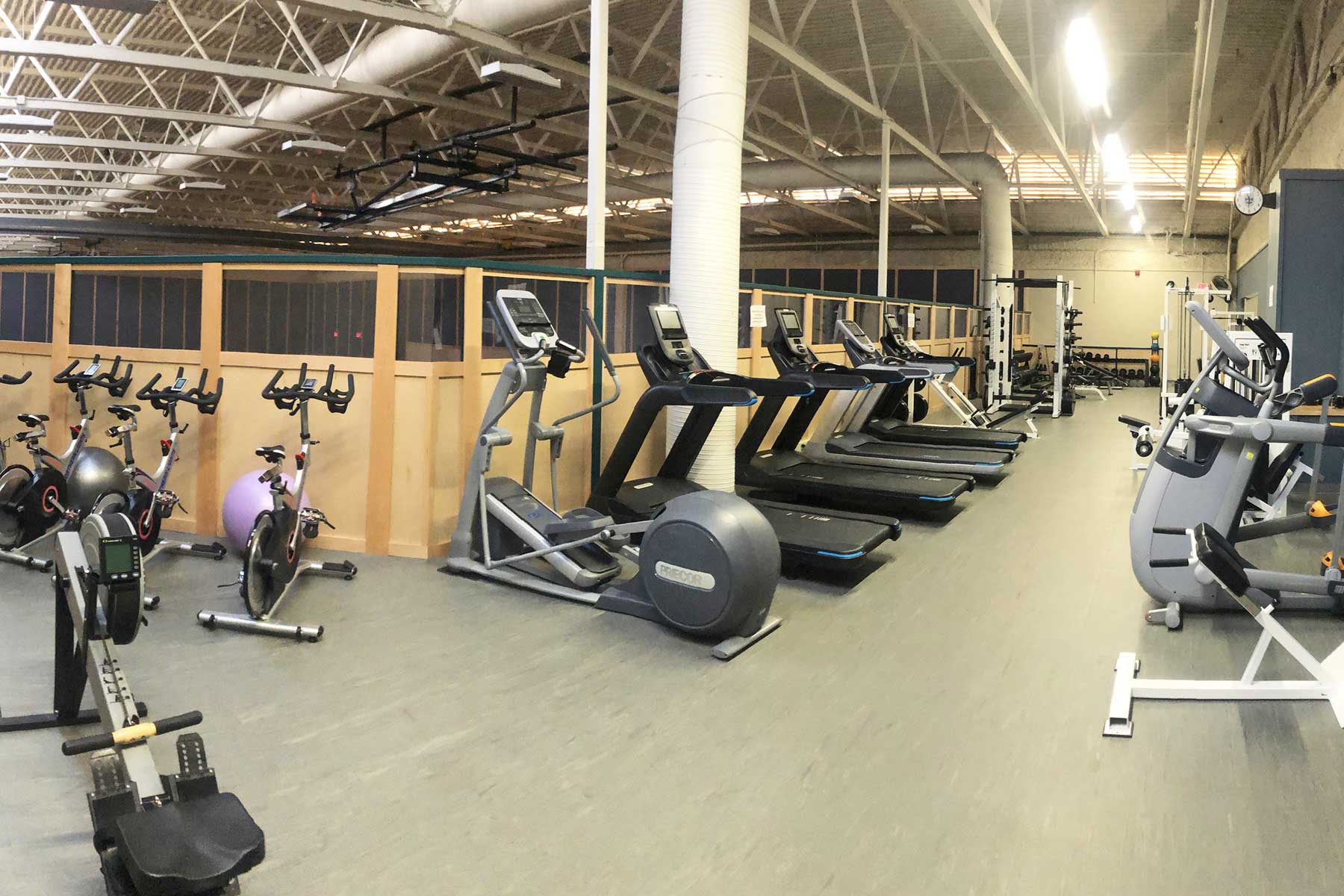 Gym and Weight Room
View and download the Gymnasium Schedule
View and download the Weight Room Schedule
Gymnasium
Hours of operation: Monday – Friday, 8:00 am – 4:00 pm
The Gym is available for use for all College of the Rockies students.
---
Weight Room
Hours of operation: Monday – Friday, 8:00 am – 4:00 pm
Please note that appropriate exercise clothing and closed-toe athletic footwear must be worn at all times. Outside clothing such as jeans, sandals, etc. are not permitted. Orientation sessions are recommended and available by the gym staff.
Weight Room Equipment:
4 treadmills
5 Spin bikes
1 Concept 2 rower
1 Elliptical machine
AMT Machine
Matrix 4 stack multi station
Two sided squat rack
Leg machines
Free weights
All users must sign in prior to using the facility.