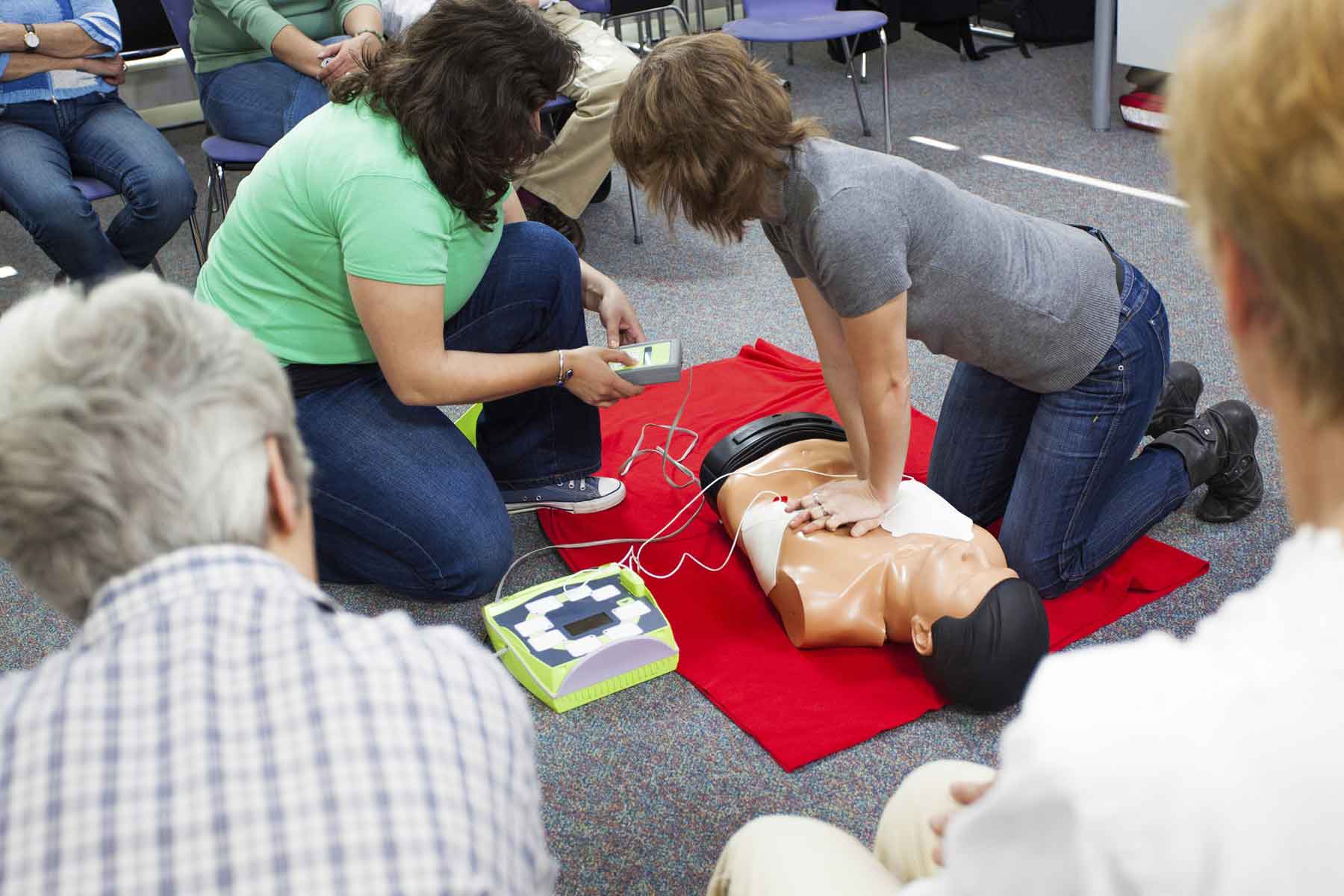 Workforce Training
Providing on-site training for industry, organizations and businesses
College of the Rockies' Contract Training and Business Development department works with industry, organizations, and businesses in Cranbrook, Kimberley, and throughout the region to provide relevant training and educational programs. The College is a certified training provider who works with some of the industry leaders to provide valuable educational and training opportunities for employers and employees.
The College provides customized training to ensure that it meets the needs of each specific organization/business/industry.
Customized training can be provided at any College of the Rockies campus or we can bring the training on-site to the business/organization/industry.
Training can be provided in several first aid and safety training programs as well as a wide-range of professional development topics.
Specific training programs can be developed in the areas of: Forestry, Mining, Health Care, Tourism, Provincial Government, Municipalities and Economic Development.
The College works closely with industry to coordinate student placements for work experience. These placements often result in employment opportunities for the students.
Training schedules are customized to meet the needs and availability of the business/industry/organization.
Training programs are adapted to fit a wide range of budgets.
---
Group Training Services:
If you are searching for individual first aid and safety training courses, visit our Continuing Education section.
First Aid & Safety Training:
WorkSafe BC Occupational First Aid (OFA) Level 1, 2, 3
Transportation Endorsement
Red Cross First Aid/CPR (all levels)
St. John First Aid (all levels)
Mental Health First Aid
Wilderness First Aid
H2S Alive
S100 & S100A
WHMIS & TDG (Transportation of Dangerous Goods)
Fall Protection
Traffic Control / Flagging
Foodsafe
Forklift
Genie Boom
Aerial Lift
Professional Development Group Training:
If you are searching for individual professional development courses, visit our Continuing Education section.
• Management Training
• Project Management
• Computer Training
• Simulation Driver Training
• Leadership Programs
• Conflict Resolution
• Customer Service Training
• Grant writing
• Managing Change in the Workplace
• Service and Sales Excellence
• Training Needs Assessment
• Corporate or Community Branding
• Industry Training
---
We can develop specific training programs for the following industries:
• Forestry
• Mining
• Health Care
• Provincial Government
• Municipalities
• Economic Development
---
Special Events:
Looking for a keynote speaker for your event? We've worked with keynote speakers/entertainers such as: David Suzuki, Todd Butler, Gwynne Dyer, Janey Cruise and Judy Thomson (co-author of the Frog & Prince Network) to create memorable community events. If you are organizing an event or conference we can assist you by finding the right speaker or entertainment provider.