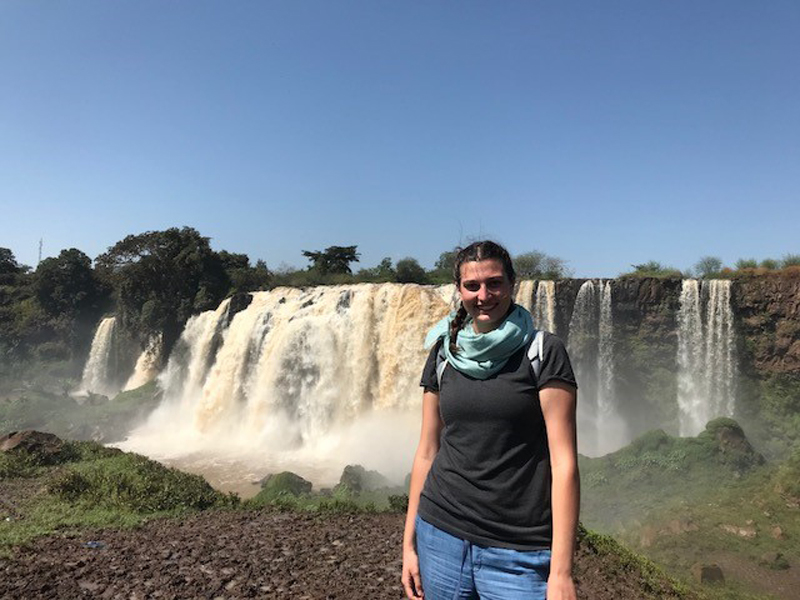 In 2018, Emma Inman took part in an internship through College of the Rockies in Addis Ababa, Ethiopia where she served as Tourism and Business Operations Officer with the Catering and Tourism Training Institute. Emma, who grew up in Elkford, BC and now lives in Cranbrook, graduated in 2018 with a Business Management diploma in Marketing from College of the Rockies. In 2017, she represented the College in Mwanza, Tanzania spearheading a project at a local vocational training institute that focused on gender equality and female enrollment in trades programs.
Working and living in Ethiopia taught me a lot about life and the world around me. The most important lesson I learned was to not limit my thinking. In the beginning of my experience in Ethiopia I had a rather toxic way of thinking that (subconsciously) was ruling the way I interpreted my experiences. Every time something new would arise I found myself saying, "well in Canada it goes like this-". It wasn't until one of my superiors pointed it out to me that I realized that I had effectively put myself in a glass box. I was attempting to compartmentalize what was happening, and rather than living it and really savouring moments, I was watching them unfold in front of me and separating myself from any real emotion involved with it. It took some time, but eventually I learned to take each experience as it came and lived it without bias. It really altered the way I see things in life – for the better.
My time in Ethiopia allowed me to become more present in my life. I learned how to consciously and honestly enjoy new experiences, and to not pass up opportunities for new adventures.