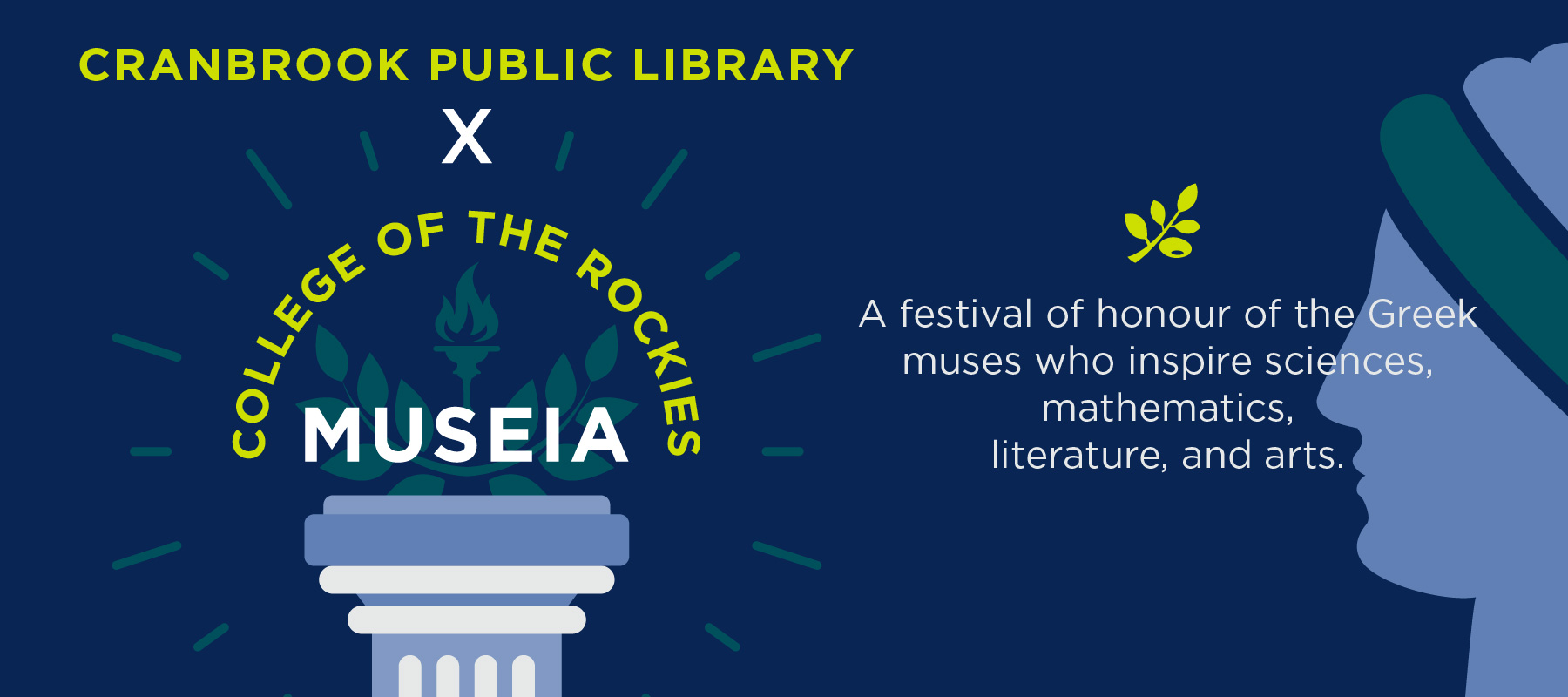 Welcome to the COTR Museia: The seasonal celebration of learning in partnership with the Cranbrook Public Library.
What is a Museia? A festival of honour of the Greek muses who inspire sciences, mathematics, literature, and arts.
What is the COTR Museia? A public lecture series created by the faculty in Arts and Sciences at College of the Rockies.
---
Public Lecture Series
Black Holes – Dr. Ben Tippett
December 21, 2023
6:30 pm – 8:00 pm
Cranbrook Public Library Manual Training School
The Death of God and Modern Life – Vance Mattson
March 21, 2024
Lightning – Dr. Ben Tippett
June 21, 2024
---