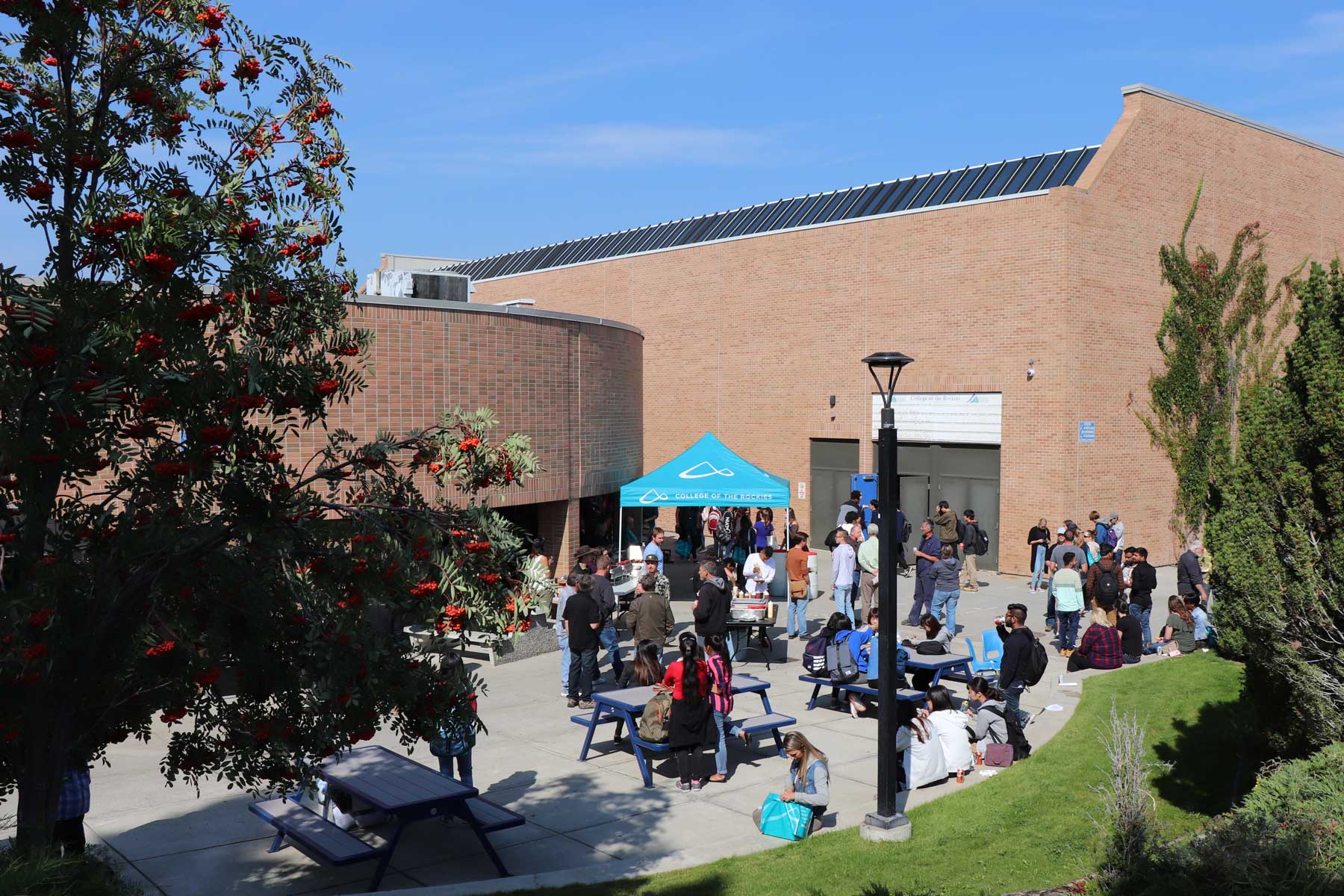 Community Showcase
Welcome!
The Community Showcase is the campus' and the community's time to shine for our new-to-College of the Rockies students. Showcase will take place Tuesday, September 5th, 2023. Come learn about your new community and how you can create your own College of the Rockies campus experience!
Learn important information about services and opportunities for College of the Rockies students
Find out how to get involved on campus and within your surrounding community – volunteering, employment, councils, and more
Get your questions answered about money, health, learning services, and other information vital to your College of the Rockies experience
Enjoy all that the campus and our community has to offer in one afternoon!