My name is Jessica, I'm in my second year of the Practical Nursing program at College of the Rockies and will be graduating in June. When approached in first year about College of the Rockies' Nursing in Ireland trip, I realized this was something I would regret if I passed up. I've never traveled outside of Canada or the U.S. before, so I decided I had to go. We flew from Cranbrook to Vancouver, then to London. The plane to London was my first ever long flight!
Athlone Days 1 – 4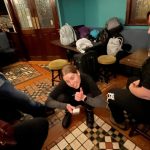 From London, we flew to Dublin, and a bus took us to Athlone. Upon arrival at our hotel, we were told that our rooms had been double booked! Hours later, we came to somewhat of a solution. In true Irish fashion, we slept in the pub that night. It was quite the experience, and definitely made for a story.
The next morning, we had a big Irish breakfast, went to some bakeries and coffee shops, and wandered around the town. Well rested and ready for day three, our bus took us to Technical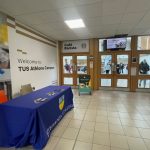 University of the Shannon (TUS), the university in Athlone. We toured the incredible campus, sat in on a nursing lecture, and did some collaborative work with the TUS students. Then we did some shopping, and went to Sean's Bar, which dates back to 900 AD!
We returned to TUS the next day and listened to two guest speakers. They hosted a lunch and social event for us.
Our bus then took us to Mullingar.
Mullingar, Days 4 – 7
Our hotel in Mullingar was beautiful. We checked out a few thrift stores and explored the town. Mullingar may have been my favourite place of the entire trip.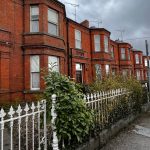 The next day we visited Midland Regional Hospital, where each of us were placed on different units. I got to be in the resuscitation room. It was different from what we have here at home. This room is part of the ER and consists of 1-2 beds where severely critical cases are handled. It was something I will never forget. I feel blessed to have been part of this and will carry what I learned throughout my career.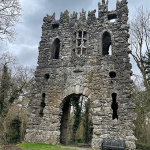 The next day, we talked with the TUS students who were in their practicum about the differences in hospital and schooling in Ireland and Canada. After, we toured a private hospital before heading out for a lovely group supper on our last night in Mullingar.
The following day, we went to the Belvedere House and Gardens, which was incredible and has some really interesting history.
Then we were off by train to Dublin!
Dublin – Days 7 – 10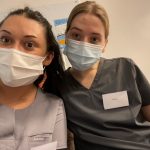 We started our day with another delicious breakfast and coffee, then proceeded to shop around and explore Dublin all day. I skipped the Guinness Factory tour, but had a lunchtime one in between shopping. Dublin was incredible, but I appreciated being in the smaller towns just as much. It's what you'd expect – a big busy city with lots to see. But the small towns exceeded my
expectations.
The next day we began our journey home. We flew from Dublin to Frankfurt, and then to Calgary. Our bus took us home to Cranbrook and we all parted ways.
I couldn't have asked for a more amazing experience for my first time traveling. This trip has left me wanting to see more of the world. If you ever have the opportunity to go on a trip with your school or program, or even to travel in general, take it. I am so thankful I did this. I had an incredible time and would go back in a heartbeat.
Thank you Kerry [Brinkert, Manager, International Projects & Partnerships] College of the Rockies, and Global Skills Opportunity (GSO) for putting this together. And a special thank you to Jeff [Quinn] – our instructor who came with us on the trip, put up with us, and supported us all last year!
Jessica's participation in the Nursing in Ireland field trip was made possible in part by Global Skills Opportunity, which is a key component of the Government of Canada's International Education Strategy and which is funded by Employment and Social Development Canada. Global Skills Opportunity seeks to break down barriers that have prevented many post-secondary students from participating in learning abroad.