If you are a Business Management, Tourism, or University Arts and/or Sciences student, Stephanie Wells is your Dean.
(See a more complete list of programs overseen by Stephanie here.)
Stephanie holds both a Bachelor of Public Relations from Mount Saint Vincent University in Halifax, NS and a Master of Science in Educational Leadership from the University of Leicester in Leicester, United Kingdom. And while that educational background is impressive, she also holds a Ducktorate from Disney University from when she worked at the Walt Disney World Canadian Pavilion in EPCOT for 18 months and took several courses as ongoing learning. Who doesn't want a Ducktorate now?
Stephanie was raised in the Maritimes – in Newfoundland and Nova Scotia. In 1992 she drove across the country, landing in Whistler where she spent the next 30 years in the Sea to Sky living, playing, and raising her family (two adult boys currently in university). True "Corridor Residents", Stephanie's family lived in Whistler, Pemberton, and Squamish – and continue to love that area. The family skied (downhill and cross country), mountain biked, and enjoyed the overall beauty of the Coastal Mountains.
Though she loved the region she was living in, Stephanie found that, after 30 years, her career had taken her as far as she could go with the organization she was with, so she started to look for a new adventure.
"I had visited College of the Rockies in 2015 for a conference and immediately felt a connection, I loved the feel of the College, the community, and it still had mountains and a ski hill nearby," she said.
In 2022, Stephanie and her family made the move to Cranbrook. As her husband works remotely as an IT consultant, the decision to move was made easier. When he's not working you might see him out on the road or in the Community Forest; he is an avid road and mountain biker.
Stephanie enjoys developing an environment that fosters innovation, which is her favourite part of her role as Dean. This enables faculty to be creative in the classroom and within our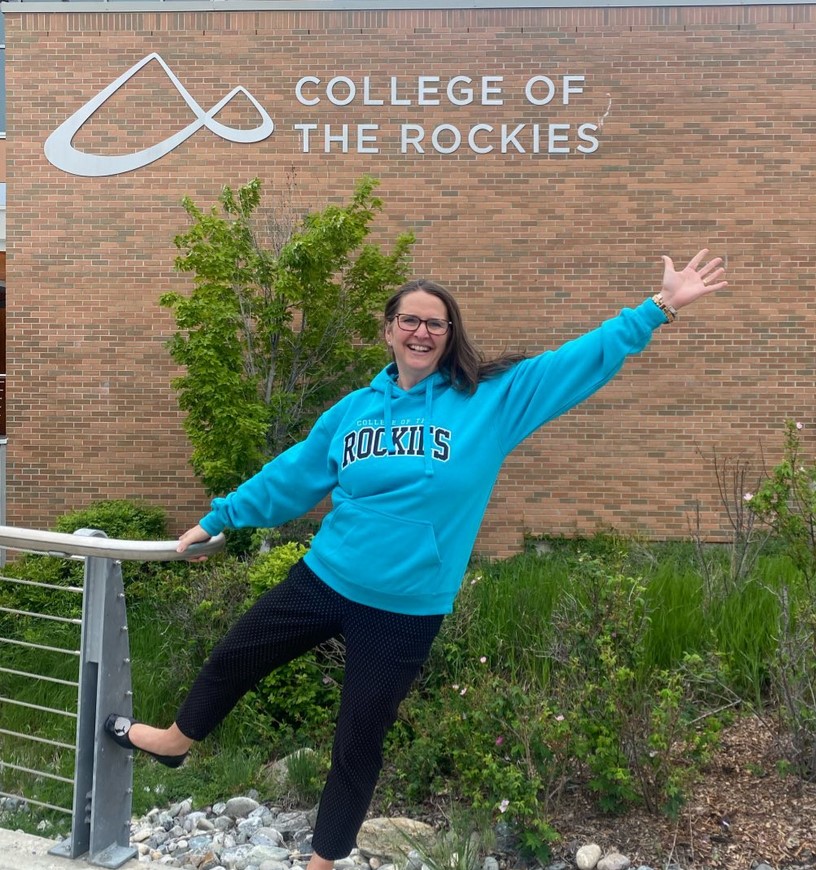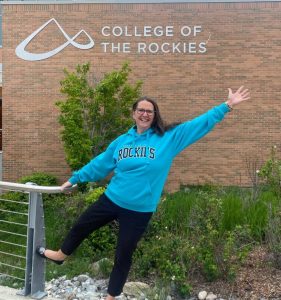 communities and students to gain more experiential opportunities that they take through their education and into the workforce.
When asked if she welcomes feedback from students, Stephanie said:
"Yes absolutely! This year I will be meeting regularly with students through my "Chat with the Dean" (name to be confirmed) sessions. The opportunity to connect with a small group of students across our programs a few times each semester will help me learn more about their experiences, their highlights, and areas where, as a department, we can do better."
Students who would like to participate in a Chat with the Dean session, can reach out to langan@cotr.bc.ca to be added to the list. An invite will be sent out once dates and times are confirmed.
If you're unable to attend one of the sessions, Stephanie still has some words of wisdom for you.
"Don't give up. Sometimes school and life can get overwhelming and when that happens, I encourage you to meet with your instructor(s) and/or meet with a counsellor for mental health supports. We are here to help you find and access the tools needed to succeed."
Stephanie also encourages students to look at all College of the Rockies has to offer. From our Associate Degrees to eleven of our diplomas that ladder into the Bachelor of Business Administration – Sustainable Business Practices, you can earn a degree at the College without having to uproot and move.
"We want you to build a career and life here in the Kootenays," Stephanie said. "The BBAs focus on sustainability is one of the reasons I was attracted to the College as it meets the needs of today's (and tomorrow's) complex business environment."
Want to learn more about Stephanie? Follow her on Instagram (COTRDEANBUAS) where she shares things from the College, our faculty, program successes, and even her own adventures in the region.