The "Kootenay Lifestyle".  We talk about it a lot – but what exactly is it? Well, it's not one thing. It's the way that all the parts meld together to create the vibe that is unique to our region.  One of those parts is the arts -whether it's painting, fabric art, music, theatre, dance, or whatever. There are a lot of options in our region that contribute to our way of life. So settle in, this is going to be a long one. 😉
---
Cranbrook
Get your dancing shoes on! Cranbrook offers Stages School of Dance (classes for ages 2 ½ to adult), Kootenay Dance Academy (classes for ages 3 to adult), Aspire Dance Academy (for ages 3 to adult), and Studio Chrome (adult – pole fitness studio). Dance With Me Cranbrook also offers ballroom dancing for adults – whether newbies or experienced dancers.
Cranbrook Art's 1401 Gallery and Workshop offers an art gallery, workshop space, and clay time studio for all ages and skill levels.
Cranbrook Arts Gift Shop is where you'll find paintings, prints, pottery, fibre art, jewellery and more, created by over 130 Kootenay artists.
We are grateful to live and work within the Ktunaxa traditional territory and amongst the Ktunaxa and Kinbasket peoples – and to enjoy the work of Indigenous artists like Mountain Arts, Arrowhead Engraving and Seven Feathers Designs, PJ Gilhully, Skinkuȼ Treasures & Interpretive Centre, the Ktunaxa Nation Dance Troupe, and more.
Is community theatre more your thing? You can often catch some top-notch theatrical performances in the newly renovated 83-seat Cranbrook Community Theatre – Studio Stage Door.
Speaking of performances, Key City Theatre is a must for anyone interested in theatre, music, and cultural events. They offer a wide range of entertaining events throughout the year in their 600-seat theatre while also featuring an on-site art gallery in the lobby.
A professional and celebrated cornerstone of our regional music and culture scenes, Symphony of the Kootenays impresses wherever they perform, including at the annual Symphony on the Mountain held at Kimberley Alpine Resort.
Looking for a different kind of musical scene? The Peak Music Festival is a two-day festival, featuring 16 hours of live performances – FOR FREE!
And speaking of FREE concerts, all summer long, the Fisher Peak Performing Artists Society holds Summer Sounds & Dancing in the Park, featuring some of the best local music our region offers. Every Saturday evening in July and August, you are treated to a different musical performance. And once again, these concerts are free! They're giving art away in Cranbrook, folks!
Want to try your hand at getting creative? Check out The Vaults Creative Studio, located in the basement of Cranbrook Photo. They offer DIY ceramic painting, art workshops, birthdays, and private events.
And finally, if books are your thing, Cranbrook is home to authors Dave Butler, Keith Powell, Janet Penner, Janice Strong, and Blair Farish.
Kimberley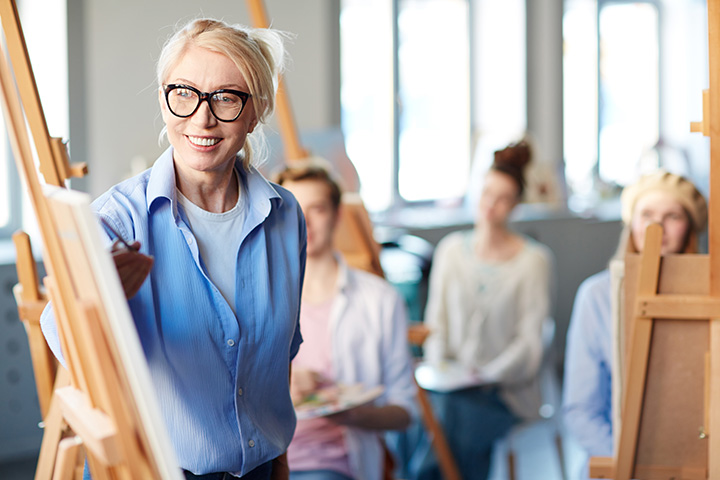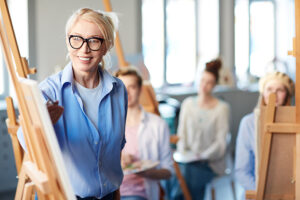 In April 2022, Kimberley was crowned as BC's Best Small Town by CBC listeners. Sure, some of that might have to do with their ski hill, unique Platzl, and cool people but the Kootenay lifestyle and vibrant art scene had to contribute as well.
Centre 64 has it all – live theatre and musical performances, painting and sculpture, talented craftspeople, enthusiastic learners, a gallery, and a store! It is also home to Kimberley Arts, which coordinates a variety of events throughout the year including Art in the Garden Tour, kids summer camps, the Kimberley Kaleidoscope Juried Art Show, and a range of solo art exhibitions.
Each year, the Kimberley Arts Council holds the Artrageous – Open Art Exhibition. In 2021 and 2022, the Exhibition has celebrated Pride, including through the creation of the Centre's pride wall. Great art and inclusion! That's the Kootenay way.
Additional art galleries in Kimberley include The Laundromat,  the Little Big Studio and Gallery, and Mountain Grass Gallery and Bistro
A different musical headliner rocks the crowd each year at the annual JulyFest celebration (more on this in a future post) and, as mentioned above, the Symphony of the Kootenays holds Symphony on the Mountain annually.
For those possessing a gift for dance, the Kootenay Dance Academy also has a Kimberley studio and Kimberley Danceworks provides the opportunity to compete in a wide-range of disciplines.
And for those pursuing more literary experiences, Kimberley authors W.R. (Bill) Roberts,  Smokii Sumac, Kevin Miller, Terry Anne Wilson, Brenden Gillen, and Bruce Kirkby have you covered.
Creston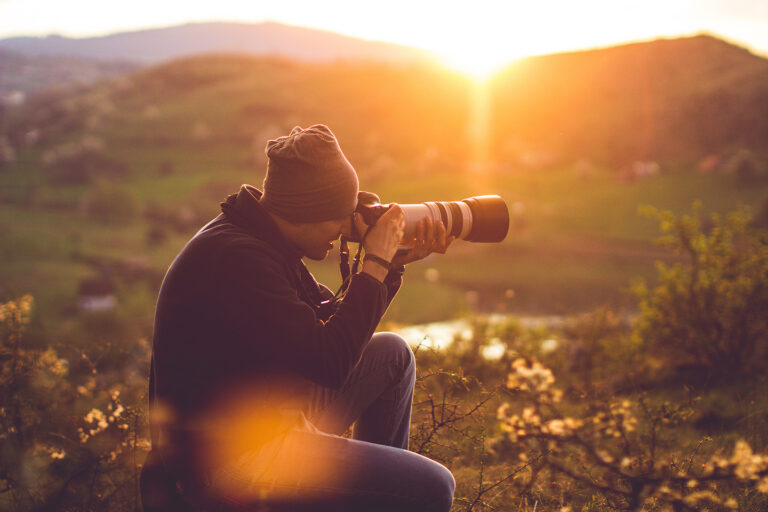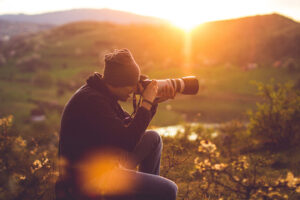 The Creston Valley is home to a thriving arts community thanks to the Creston Valley Arts Council and a variety of galleries.
The Creston Valley Arts Council supports local art through their Annual Art Show and Sale, the self-guided tour of  artist studios through the Cross Country Seeing Art Studio Tour, and through art showcased at The Creston Arts and Crafts Studio.
While you're in Creston, be sure to check out the Miniature Art Gallery where you're invited to take a piece of art – and to leave a piece of art. This cool art display is sponsored by Art Barn Studio which also provides workshops, summer art camps, a gift shop, and more.
Other galleries in the region include the Alfoldy Gallery, Mellowood Studio and Art Gallery, the Artisans of Crawford Bay, the Tilted Brick Gallery, Arrowsmith Gallery, and the Lida Art Gallery. Indigenous-owned Morning Star Tipi Company is the sole manufacturer of authentic Ktunaxa tipi's in the Kootenay region and Legend Logos offers unique gifts, jewellery, blankets, clothing, and home decor in addition to their commercial embroidery and silk screening. Whew! It's safe to say the arts are alive and well in Creston.
Stages School of Dance's Creston studio holds dance classes, embracing and encouraging dancers at all levels while Embody Movement Studio provides a range of services, including dance classes.
Looking for a good read? Creston authors Susan Lohrer, Dr. Dave Perrin, Vanessa Farnsworth, Rob Shatzko, Margaret Miller, and Valerie Comer have a little something for everyone.
Of course a number of pubs and lounges in Creston also offer live music throughout the year.
Fernie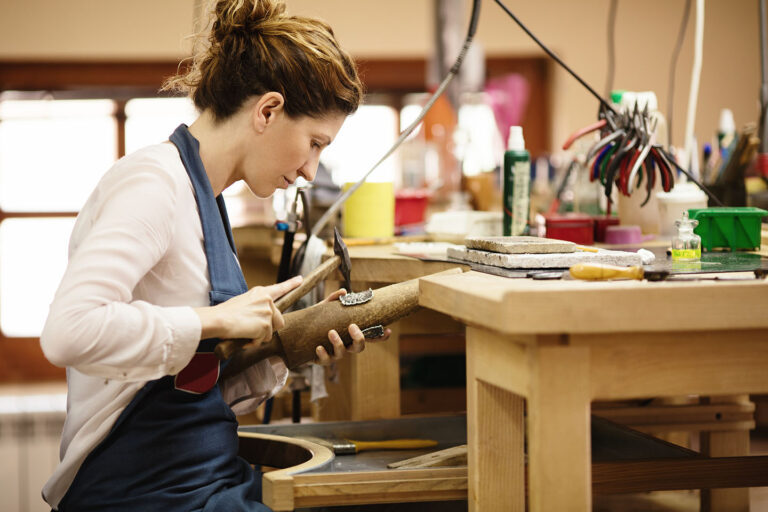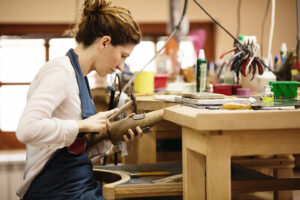 Fernie boasts a historic downtown, a first-class ski hill, amazing views, and a diverse and flourishing arts scene.
The Arts Station is home to the Fernie and District Arts Council and regularly hosts a variety of workshops, gallery exhibitions, musical guests, and so much more. Located in a rehabilitated train station, the Arts Station is worth a visit just to check out their unique space.
The Fernie Arts Co-op is an artist-run space located on Fernie's historic main street which has grown to be locally renowned as the premier outlet for local Fernie art. Stop by and check out the paintings, photography, woodwork, jewellery, leather work, textile art, hand-made soaps and home products, mobiles, glassworks, and multi-media works (so, pretty much anything!) and you might even get a chance to chat with one of the artists about their work.
Other galleries and studios in the area include Studio 562, Eye of the Needle Studio & Gallery, Fernie Log Carver, H2 Studio & Gallery, Kathy Stead Fine Art, Sarah Pike Pottery, and Stephanie's Glass & Art Studio.
Fernie also hosts it's own self-guided art tour, shares local art along the main street through the Fernie Banner Project, and beautifies garbage collection with the Out of the Box Dumpster Project.
Of course, we can't talk about arts in Fernie without mentioning the Wapiti Music Festival where you can spend a weekend enjoying Canadian Indie Music surrounded by the beauty you can only find in Fernie. A number of Fernie's pubs and lounges also regularly host musical performances.
Book lovers can rely on Angie Abdou, Gordon Sombrowski, Shelby Cain, Pepper Couelle-Sterling, and Keith Liggett to keep them entertained and informed.
To make accessing Fernie's many art and cultural offerings easier, a downloadable cultural guide is available.
Invermere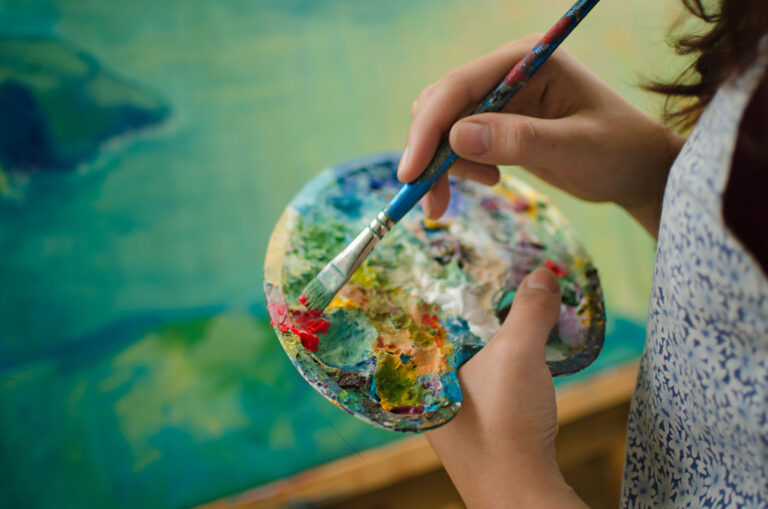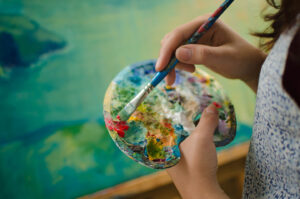 Located on Lake Windermere, Invermere is a picturesque and vibrant community with a diverse range of cultural experiences available.
If you're a fan of the Netflix show Cheer!, you'll be interested to know that Invermere has the only cheerleading gym in the Kootenay Valley. Confi-Dance Athletics also offers competitive dance programs, preschool programs, camps, and drop-in Adult Dance Classes.
Invermere plays host to the annual Locals Live Concert Series in July and August each year. This FREE event is held on Thursday evenings and features a different band each week of the 8-week series. Also on the musical front, the Second Winds Community Band often performs at community events.
Columbia Valley Arts offers events (like their Community Love Canada Day Celebration held in 2022), a regularly rotating series of exhibits, and workshops. The home of CV Arts – the Pynelogs Cultural Centre and Art Gallery – was originally built in 1914 as a family home before being transformed into a hospital, then a home for the elderly, and finally Columbia Valley Arts Council's base for all things cultural. Pynelogs hosts a year-round art gallery and gift shop and welcomes a variety of arts-related performers including musical, dramatic, and comedy concerts, festivals, an independent film series, and Open Mic Nights.
The Effusion Art Gallery + Glass Studio, Artym Gallery, Art on 9th,  Village Arts, Trich Gaul Art,  Black Star Studios. and Bavin Glassworks are some of the other galleries and studios located in Invermere.
Authors Elinor Florence, James Rose, and Maureen Thorpe all call Invermere home while author Colin Cartwright is from nearby Canal Flats.
Golden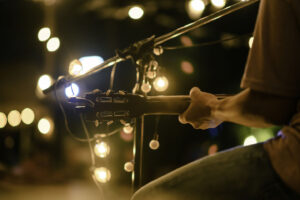 When you're in Golden, you are surrounded by six of our country's most striking national parks. For some that would be enough, but for artists and art-lovers, the community offers an abundance of additional options.
Kicking Horse Culture plays a central role in delivering a range of cultural programs, art education, and community arts activities to those in the region and also exhibits and sells the handmade art of over 100 artists in the Art Gallery of Golden. Thanks to them, you can kick things up a notch or two by attending Live Kicks, Film Kicks, and/or Summer Kicks.
Golden is also home to Aaron Enns Art and Guiding, Zoe's Colour Cove, Velvet Antler Pottery, and a number of additional galleries and studios.
Dance enthusiasts, we didn't forget about you. Stages School of Dance also has a studio serving the Golden community.
Book lovers, local authors Jane Powell, Katie Mitzel , John Jackson, and Dr. Christy Trafanko have plenty to offer.
So, there you have it. The first piece of the puzzle. Kootenay Lifestyle includes embracing the arts and cultural events and opportunities that surround us. Whether it is the beauty of our surroundings, or the beauty brought to us by artists in their many forms – the Kootenay lifestyle appreciates it all. (Apologies to any artists, performers, galleries, studios, or events that may have been unintentionally missed)
Stay tuned next week when we look at another component that makes the Kootenay Lifestyle unique.