If winter is your preferred season, the Kootenay Lifestyle is made for you. In fact, this is home to the Powder Highway, an area with the highest concentration of skiing and riding in the world. Take your pick from world-class ski resorts, heli-sking, cat-sking, ski touring, cross country skiing, snowshoeing, fat biking and snowmobiling – the Kootenay Lifestyle embraces it all. Be prepared, this is likely to be another long one!
Fernie
Let's start our winter tour in Fernie.
Need to rent or purchase some gear? Fernie has you covered – and then some!. Check out: Board Stiff, Gear Hub, the Ski Base, The Guide's Hut, Commit Snow & Skate, Sports Alpine Ski Boutique, All In Skier Services, Edge of the World, Quest Outdoor Sport Rentals, Ghostrider Motorsports,
Kimberley
Home to another amazing ski destination, there is a reason Kimberley's slogan is A Good Place to Be.
Let's start with the obvious, skiing and boarding at Kimberley Alpine Resort (KAR). Despite an unexpected event that impacted the 2021/22 ski season, everything is on track for the hill to be fully operational for 2022/23. With more bluebird days at this resort than any other in the province, skiers and boarders of all skill levels love soaking up the sunshine while tackling the average of 13 feet of snow each season. As amazing as the sunny days are, don't forget to try some night skiing too.
KAR isn't only about the downhill, though. They offer three different snowshoe excursions that include cooking S'mores over a fire, a skating rink. fat biking, and more. This page has all the details.
Boulder Hut Adventures offers an opportunity to experience an authentic backcountry exploration and epic powder through their guided or self-guided backcountry skiing, ski touring, splitboarding, and snowboarding adventures.
The Kimberley Nature Park offers cross-country skiing snowshoeing, winter hiking and running, and fat biking – all in a peaceful and serene environment.  There are some great tobogganing hills there too.
The Kimberley Nordic Club has trails of varying degrees of difficulty and includes specialty trails constructed to be Paralympic skiing friendly.
Come in from the cold and warm up with an indoor climbing experience at Spirit Rock Climbing Center.
Kimberley has you covered when it comes to hockey too. The Kimberley Dynamiters are a part of the KIJHLand compete at the Kimberley Civic Centre Arena.
And speaking of the Arena, you can strap on your skates and hit the ice there – or find a neighbourhood ice rink (typically in Townsite and Marysville as well as at Swan Park and Garden Park). Or if you're up to a short drive, Wasa Lake Provincial Park offers smooth ice and beautiful views of the Rockies on their a resident-maintained 3km skate path and  at toutdoor rink at the Lions Grounds.
Cranbrook
There's no ski hill right in Cranbrook, so what could you possibly do in the winter? Oh, so many things! Cranbrook provides mountains of opportunities for cross-country skiing, fat biking, snowmobiling, ice skating, ice fishing, and snowshoeing.
In the Cranbrook/Kimberley area, equipment rentals or purchases are available at: College of the Rockies, The Kimberley Nordic Club, Funhogz Gear Exchange, High Country Outdoor Gear & Clothing, Mountain Man Outdoors, and Gerick Sports.
Creston
With Creston's location so near the Kootenay Pass, and the pleasant winter climate, there are some epic opportunities for big-mountain backcountry skiing, riding, snowshoeing, and snowmobiling. Here's a few highlights:
Looking to rent or buy gear for your outdoor Creston adventures? Summit Cycles and Sports has you covered.
Invermere
Invermere, on the "warm side of the Rockies", has many exceptional things to do outside in the winter. Downhill skiing, cross-country skiing, the longest naturally frozen skating trail in the world, fat tire biking, snowshoeing, snowmobiling, paragliding, soaking in hot springs – you won't get bored in this small town.
Golden
Surrounded by the Rocky, Purcell, and Selkirk mountains, Golden is a winter wonderland for the outdoor enthusiast.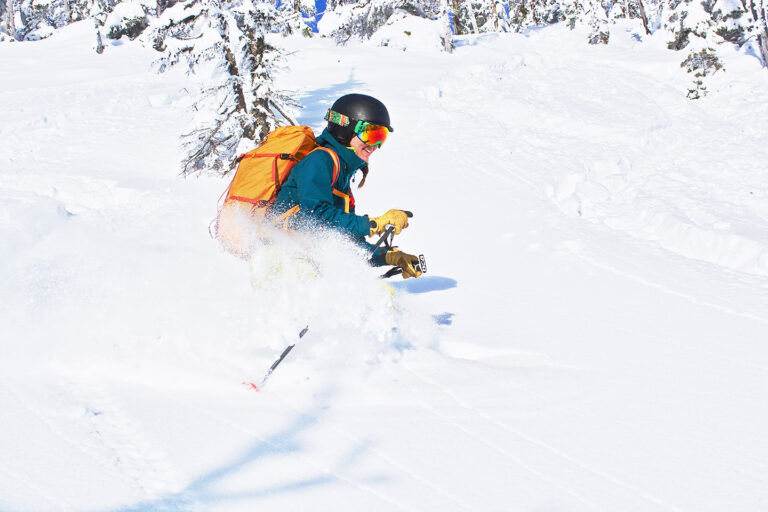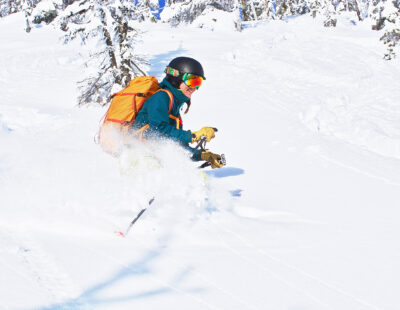 Looking to rent or buy some outdoor gear? You have lots of options like: Rocky Mountain Riders, Golden Nordic Ski Club, Selkirk Ski and Bike Shop, Golden Snowmobile Rentals, and Kicking Horse Mountain Resort.
Well, that's our look at some of the things that make the Kootenay Lifestyle so unique and amazing. It's not one thing, it's a combination of everything we've looked at so far and so much more. But don't take my word for it. Get out there and experience it for yourself. You won't regret it.